Miro Consulting Leadership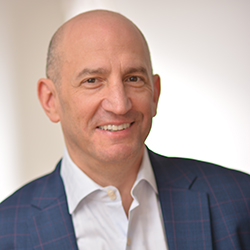 Scott D. Rosenberg
President & CEO
Scott Rosenberg is responsible for creating and driving the vision of Miro Consulting, which he founded in August 2000. With more than 25 years of engineering and operations experience, Mr. Rosenberg's leadership has fostered significant company growth. Today, Miro Consulting has over 500+ clients across North America and has overseen more than $1.5 billion in Oracle and Microsoft transactions.
Prior to Miro Consulting, Mr. Rosenberg was a founding principal and driving force behind Cintra, a highly successful Oracle consulting company with over $20 million in revenues.
Frequently quoted by media outlets such as Computerworld, CIO and InformationWeek, Mr. Rosenberg is considered an expert in Oracle licensing and software asset management as well as Microsoft licensing. He also regularly contributes articles to industry publications such as Baseline, CIO Insights and SearchOracle and is a frequent speaker at industry conferences including SAM Summit and International Association of Information Technology Asset Managers (IAITAM) ACE. Mr. Rosenberg is also an active member of IAITAM and is a Certified Software Asset Manager (CSAM). He was recognized as a finalist in the Ernst & Young's prestigious Entrepreneur of the Year® New Jersey program several years in a row. Mr. Rosenberg currently serves on the Screening Committee of the Soundboard Angel Fund, L.P.
Mr. Rosenberg earned an Industrial Engineering degree from the University of Pittsburgh.
Mr. Rosenberg currently resides in Fort Lee, NJ. He holds a black belt (first Dan) in the Korean martial art, Tae Kwon Do, and is avid follower of the principles of the late business guru and father of modern management, Peter F. Drucker.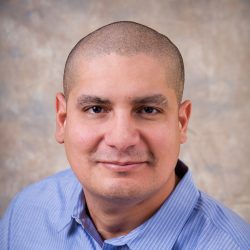 Eliot Arlo Colon
Senior Vice President
Eliot Arlo Colon, one of the foremost experts on Oracle software licensing and cloud subscription, is responsible for the creation and ongoing development of Oracle software licensing and cloud subscription asset management services for Miro. With more than 30 years' experience, Mr. Colon has assisted scores of companies with the configuration, negotiation and management of Oracle software licensing and cloud subscription contracts.
Mr. Colon is a frequent speaker at industry conferences. He is an active member of IAITAM and is a Certified Software Asset Manager (CSAM). He was also honored as a finalist in Ernst & Young's Entrepreneur of the Year(r) New Jersey program.
Mr. Colon holds a degree in Business from Middlesex College and a degree in Finance from Rowan University.
An avid supporter of the Arts, Education and local non-profit charities, Mr. Colon co-founded, I.F.C. United, a non-profit charity, as well as former President of the Brielle Board of Education, former Chairman of Algonquin Arts Theatre in Manasquan, NJ and former President of Brielle Education Foundation. Mr. Colon was a 2017 candidate for New Jersey State Assembly. Mr. Colon resides in Brielle, N.J. and married to Lorene Colon with two teenage sons, Alexander and Daniel, who each play competitive tennis.
Wayne Federico
Chief Operating Officer
Wayne Federico manages the technology and develops processes to support Miro Consulting's services. With nearly 20 years of project management and IT consulting experience, he works closely with CIOs and directors of IT from mid-sized and Fortune 1000 companies to align their IT needs with their business strategies.
Previously, Mr. Federico served as the Director of Technical Services for Spherion, where he helped to increase revenues by an estimated 20% year over year. He managed over 20 vendor partnerships including Microsoft, Cisco and Novell. During his time with Spherion, Mr. Federico was recognized with an award for "Responsiveness and Ability to Deliver," and the President's Award for "Outstanding performance in the operational support of the organization's objectives."
Mr. Federico holds a degree in Business Management from the University of Phoenix.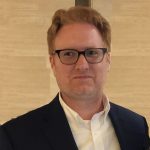 Shawn Donohue
Vice President of Marketing
Shawn Donohue is a New York City based marketing technologist with significant experience in enhancing sales, bringing in leads and generating revenue in B2B, B2C and Education Industry markets. Prior to joining Miro Consulting, Shawn was the head of marketing at the International Business Times and Newsweek magazine.  He graduated from Pennsylvania State University with a degree in Telecommunications.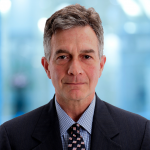 Kevin Rodick
VP, Finance and Administration
Kevin Rodick is responsible for the overall financial planning and budget development of Miro Consulting including the administration of client budgets; fiscal analysis and planning; financial reporting and forecasting; contract administration; vendor management; and assisting the CEO in capital planning.
Mr. Rodick brings three decades of diversified financial and operations experience to Miro Consulting. Most recently, he was a Project Manager for Henkels & McCoy Hawaii office, where he secured, managed and was responsible for financial reporting and administration of multiple large (multi $ million) renewable energy projects. In this capacity Mr. Rodick negotiated large settlements for suspended/cancelled projects. Previously, Mr. Rodick specialized in private investment of renewable energy and functioned as the Director of Finance and International Operations for a privately held manufacturer of consumer products where his responsibilities included financial budgeting and reporting, banking relationships and cash management. Mr. Rodick began his career with Arthur Young.
Mr. Rodick earned a B.S. in Business Administration from Rutgers College and an MBA from Rutgers Graduate School of Management. He also has successfully completed and integrated Leadership training from accredited organizations designed to boost performance with implementation of team-oriented cultures.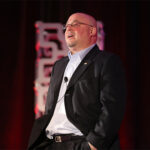 Alan Marc Smith
Board of Advisors
Mr. Alan Marc Smith is a seasoned executive and entrepreneur with over 30 years of executive management and M&A experience in the technology industry. Mr. Smith is the Co-Founder of Tech Bohos Corp., and currently serves as an Executive Advisor to technology companies and private equity firms. Mr. Smith served as the President of JHC Technologies, Inc., from May 2018 until September 2019 (acquired by Effectual Inc).
In August 2014, Mr. Smith negotiated the rights to acquire DLT Solutions, Inc. selected Mill Point Capital as his private equity partner and closed the acquisition in January 2015.  Mr. Smith served as Chief Executive Officer and President of DLT Solutions, Inc. (acquired by TD Synnex Corp.), from January 2015 until May 2017. During his tenure at DLT, Mr. Smith was inducted into the Wash 100, selected as one the most influential voices in the GovCon private and public sectors and recognized for their leadership and impact in shaping the industry.
He served as the Chief Executive Officer of Electrograph Systems, Inc. (acquired by Caxton-Iseman Capital) from November 2004 to September 2009. Mr. Smith served as the President and Chief Executive Officer of Westcon Group Inc. (acquired by Datatec LTD.), from June 2001 to May 2004 and as EVP and Chief Operating Officer of Westcon Group Inc. from January 1998 to May 2001. He joined Westcon Group Inc., in February 1997 as Director of Business Development and Planning. Earlier in his career, Mr. Smith served as Director of the Business Management Group at Oracle Corporation from June 1989 to December 1993 and as Director of Contracts at Bay Networks, Inc. (formerly SynOptics, Inc.), from December 1993 to February 1997.
Mr. Smith served on the Board of Directors of Westcon Group, Datatec LTD., Electrograph Systems, Atlantix Global Systems (acquired by CTEX) and DLT Solutions. He has also been a Board Advisor and mentor for numerous companies including, Pivot/Inflexion Technologies (acquired by Computacenter), RavV Technologies (acquired by Yahoo), Amtel (acquired by Google), Insightix Ltd. (acquired by McAfee), Innowera LLC (acquired by insightsofware inc.) and Acuative, Inc. Mr. Smith has a B.A in Economics from Union College and is ITIL certified.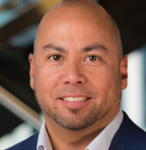 Brian Strosser
Board of Advisors
Brian's career spans 30+ years focused on the success of the U.S. Public Sector through the modernization and security of their technology enterprise. This focus has been realized across various leadership roles across the channel eco-system including technology manufacturers, value-add resellers, and distribution.
In mid-October 2021, Brian joined ClearShark, a 21+ year company focused on supporting the most regulated and complex Federal agencies, as President to drive the next phase of the company's growth. Brian is focused on strategic investments to provide value to mission-critical customers and drive value differentiation in the industry, including the acquisition of FedBiz IT Solutions. In March 2023, Brian led their sales to Optiv Inc, the leading Cyber advisory and solutions provider.
Prior to ClearShark, Brian served as President of DLT Solutions and was instrumental in their growth to $1B+ and ultimately the successful sale to Tech Data in December 2019. As President, Brian was responsible for driving DLT's strategic initiatives to align with the dynamic technology landscape while addressing the value required by DLT's channel partners and the Government customer.
Across his 12 years at DLT Solutions, Brian enjoyed working with the team in bolstering their portfolio of vendor partners with emerging technologies, including being an early adopter in the journey to the cloud. Brian emphasized and led other key aspects of the business including the build out of a robust contracts portfolio, recurring revenue growth, elevated digital presence, and the development of unique value-added capabilities.
Brian launched his career working for two market leading value-added resellers, GTSI Corp and World Wide Technology. During this time, Brian built a strong foundation working with customers across all aspects of the US Public Sector – Federal, State and Local, and Education; as well as, gaining experience working across hundreds of technology manufacturers. For the next 10 years, Brian took his experience to the manufacturer community and lead sales teams for two companies relevant to the build out of datacenters – Sun Microsystems and NetApp.
Brian has served on various Government advisory boards with many market-leading technology vendors, a former member of the AFCEA DC Board of Directors, and is a two-time winner of the FedScoop 50 award, which recognizes both public and private sector executives for their achievements and contributions to the government IT community.
Contact Us
If you have an urgent question regarding your software licensing or a software audit, please contact Miro right away.
Phone:
(732)738–8511 x1208
Email:
Webchat:
Use the chat box on the right
Meeting:
About Us
Miro is a leading global provider of software asset management services, specializing in license management, audit advisory, negotiation tactics, support management, and cloud services. We help our clients maximize ROI on their software license investments, stay in compliance, and minimize the impact of audits. Miro's performance guarantee promises that our long-tenured, diverse, and passionate team of expert analysts provides insightful and actionable advice to help our clients achieve the best possible outcomes.