Amazon Web Services (AWS) Cost Reduction Services
Stop Overspending on Cloud Resources and Reduce Your AWS Spend by Up to 41%.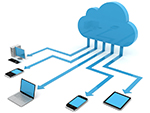 Miro's cost reduction service goes far beyond what AWS's internal tools provide.  We do a deep dive into your usage and spending to find savings options and recommendations which aren't available from AWS itself.
Features:
No Risks – Our Performance Guarantee is that the cost savings we find will be more than our fees
No tools that need to be installed on your systems or AWS account
No APIs to connect which compromise security
No long-term commitments or contracts
Large Public Utility Saves 41% on their AWS bill with Miro
.
AWS's Internal Tools
While AWS does come with a number of free built-in cost reporting and optimization tools, which deliver a high-level overview and the costs associated with the different services and features, they don't break out the data in a granular enough way to achieve the highest level of savings.
Most importantly, you can't have a conversation with the tools about your future business plans.
Miro provides both the human experts and the most comprehensive AWS Cost & Usage Report Analysis available in the market, at reasonable, affordable pricing.   Contact us to learn more.

Learn more about the limitations of the internal AWS Cost Optimization tools here.
The Miro Team Understands Your Business Needs
Miro experts who analyze those summary reports and take the time to meet with and engage with your organization to understand your current technical environment, opportunities for savings, and future business needs.  We provide a complete and comprehensive set of actionable recommendations to achieve the maximum possible savings.
AWS Cost Management: The Easy Way
Miro's AWS Cost Management is designed to be the easiest way to achieve the maximum amount of savings with the least amount of time and effort.  All you have to do is send us a single data output file from the cost and utilization report system.  There's no tools, no installations, nothing that takes time away from your busy schedule.
Contact us to learn how you can save up to 50% on your AWS costs!
Contact Us
If you have an urgent question regarding your software licensing or a software audit, please contact Miro right away.
Phone:
(732)738–8511 x1208
Email:
Webchat:
Use the chat box on the right
Meeting:
About Us
Miro is a leading global provider of software asset management services, specializing in license management, audit advisory, negotiation tactics, support management, and cloud services. We help our clients maximize ROI on their software license investments, stay in compliance, and minimize the impact of audits. Miro's performance guarantee promises that our long-tenured, diverse, and passionate team of expert analysts provides insightful and actionable advice to help our clients achieve the best possible outcomes.
Large Public Utility Saves 41% on their AWS bill
"Even though we were spending more on our on-premise environment than on AWS, after looking at Miro's results, we thought good Lord, we could save a hell of a lot more. Everything I was looking for was in Miro's presentation. They went over and above."  Read More.
Performance Guarantee
Miro's no risk Performance Guarantee is that the amount of cost savings that we uncover will be more than our fees.
Managed Services for Oracle Licensing