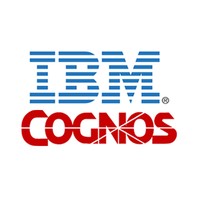 In the past couple of years, Miro has seen clients with IBM Cognos that all seem to have an issue.
Cloud
The first one is the easiest to explain – Cloud.  IBM offers SaaS IBM Analytics.  It includes both Cognos Analytics and Planning Analytics (TM1), along with dashDB and Bluemix too.  IBM does a good job getting around to their Cognos and Planning clients to discuss the possibility of them moving to IBM Analytics, which results in questions to Miro.
Like everything else, the answer starts with 'it depends'.  We've seen multiple 'Bridge to Cloud' presentations from IBM.  The common feature is that IBM suggests clients explore IBM Analytics before making a decision.  They can run both on-site and cloud side-by-side, and then after a period of time decide whether they want to remain on-premise or finish migrating to IBM Analytics in the cloud.  This seems similar to the dual entitlements that IBM offered to their Lotus Domino clients.
We believe the main point that would create an obstacle is the version of Cognos deployed in your environment.  If it's not the same version as the cloud version, do you want to upgrade?   The on-site Cognos Analytics and Cognos Planning Analytics (TM1) would need to be on version 11 (at the time I wrote this blog).
IBM's offers have been customized to meet the individual's needs.  If you'd like to know more about IBM Analytics, before contacting IBM directly, IBM has a presentation online at
https://www-01.ibm.com/events/wwe/grp/grp304.nsf/vLookupPDFs/Cognos%20Analytics%20on%20Cloud%20Presentation/$file/Cognos%20Analytics%20on%20Cloud%20Presentation.pdf
and the service description that you can read through
https://www-03.ibm.com/software/sla/sladb.nsf/pdf/6858-03/$file/i126-6858-03_12-2015_en_US.pdf
Legacy
The second issue is the opposite of the Cloud issue.  What if you still have a legacy support agreement that includes Cognos?  What should you do?
Again, 'it depends'.
We've seen the old Cognos support priced high for the ability to migrate to later versions of Cognos. The client wanted to remain on that agreement for the terms.

Are they good terms?
Are they not comfortable with the current way Cognos is licensed or is there a lack of awareness?

Licenses may not be listed, or if listed not detailed, in Passport Advantage

We've seen the legacy Cognos agreement not treated with the same weight as current Cognos licenses in Passport Advantage during a software audit. It created an unnecessary burden for compliance.  In one case, the auditor would not even annotate the exception language in the document to their Effective License Position (ELP).  It was left as a license shortfall, as if there were no license entitlements, when the ELP was handed off to IBM to begin the settlement phase.
I've also seen the legacy agreement be a perfect fit for a client's usage of the product both currently and when they signed the agreement. This led to a productive discussion during their IBM Software License Review with both the auditor and IBM.
Current Licensing
IBM acquired Cognos in 2007 but did not immediately blue-wash the license metrics or bundle them differently.  Licensing Cognos seemed complex to the IBM software licensing mindset with about a dozen different user licenses to match the types of user roles assigned within the product.
In 2014, IBM simplified Cognos to narrow the users into less licensable categories.  The licenses required are still based on the roles assigned within Cognos.  This may be an issue if the Cognos administrator is unaware of licensing, but ignorance of quantity and type of user licenses is more universal Software Asset Management (SAM) rather than specific to Cognos.
The bigger issue is any migration to PVU metric licenses.   Commonly the Information Distribution users (receive reports) are licensed by PVU because they should be the largest class of user.  The license change intention was to make it more cost effective to distribute reports directly to many users because only the server requires licensing.
If this was not communicated well within an organization, there could be a blind spot as other Cognos servers are set up without procuring additional PVU licenses.  Contact Miro to discuss your Cognos and IBM compliance concerns.