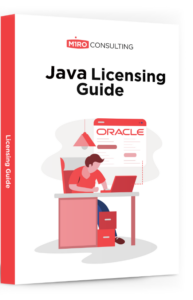 According to the Oracle Java SE Support Roadmap, Java release 20 will no longer be supported under Premier support past September 2023 and will move to Sustaining Support.
Java 21 has come out September 2023 – it is Long Term Support and is the latest release of the Oracle Java SE Platform.
Java 20 will go on Sustaining Support starting September 2023.
Java 11 will go on Extended Support in September 2023. Note that the Extended Support uplift fee will be waived for the period October 2023 – January 2032, for Java SE 11 only.
There is no change to Java release 8, but is on Extended Support until 2030. Java SE 8 has gone through the End of Public Updates process for legacy releases.  Oracle will continue to provide free public updates and auto updates of Java SE 8 indefinitely for Personal, Development, and other Users via java.com.
A bit about Oracle Java Support Terms and Levels:
Long-Term Support – These are the releases – with some exceptions, most notably Java 8 – that enjoy five (5) years of Mainstream Support followed by three (3) years of Extended Support. (Unless waived by Oracle, there are typically fees associated with Extended Support.)
Non-Long-Term Support – These releases live and die within the six (6) period. While these non-LTS releases can still be installed and operational, they do not have Extended Support available to them. Further, the ensuing release – both LTS and non-LTS – includes all the enhancements of this non-LTS release.
Extended Support may be available for certain Oracle program releases after Premier Support expires. Currently, Oracle Java releases 8, 11, 17, & 21 are available with Extended Support. When Extended Support is offered, it is generally available for three years following the expiration of Premier Support and only for the terminal patchset release of a program. In order to receive Extended Support, you must continue to pay the technical support fee for SULS/Premier Support and purchase Extended Support.
Sustaining Support will be available after Premier Support expires for all Oracle Java releases indefinitely. As program releases under Sustaining Support are no longer fully supported, information and skills regarding those releases may be limited. The availability of hardware systems to run such program releases may also be limited.
Most Java applications require Java 8 or Java 11, with limited but growing use of Java 17 and greater. Moving from one Java runtime to another is relatively simple, but upgrading to a new release typically requires significant effort. Switching from one vendor to another is relatively easy, but a switch from Java 8 or Java 11 to Java 17 or greater could be a cost-prohibitive solution for most organizations.
A bit about Oracle Java History:
Oracle announced in 2019 that Java would now require a paid subscription.
Additionally, as of January 2023, Oracle has announced a new "Per Employee" metric, requiring all employees to be licensed for Java.
In Oracle's view, every desktop, server, and employee uses Java. This could translate into hundreds of thousands or even millions of dollars annually for subscriptions.
Oracle has mandated certain releases and updates of Java as free, along with others as paid.
Considerations:
Verify your Java compatibility and application requirements.
Assess your Java release versions and determine your support requirements.
Understand which Oracle Java release versions you have deployed that may require a subscription. Java FAQ.
Evaluate alternatives.