Miro Consulting specializes in Adobe, IBM, Microsoft and Oracle in software audit defense, contract negotiation and license optimization and management. Since 2000, Miro has helped hundreds of clients worldwide to optimize their total cost of ownership and has overseen over $1.5 billion in licensing transactions.
Services include, but are not limited to...
Vendor audit defense

License assessments and optimization

Software contract negotiations

Compliance assurance
Since 2000,
Miro has been a trusted advisor to hundreds of companies.

NEW:
MICROSOFT Smarter
Microsoft
Licensing™
Guide

NEW:
Smarter
Oracle
Licensing™
Guide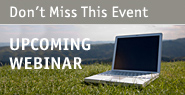 TIME: 2 PM EST
The Hybrid Cloud: Oracle's Transition to a Hybrid On-Premise & Cloud Model
TIME: 2 PM EDT
How to read IBM's Processor Value Unit (PVU) table for x86 Processor chips.