Miro Consulting has received confirmation from Oracle regarding the use of Java with Solaris & WebLogic.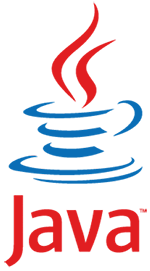 Using Java for commercial devices now requires a Java license from Oracle
WebLogic & Solaris ship with Java embedded as part of the software
Users do not need a Java license for the use of WebLogic and/or Solaris, it's included as part of the WebLogic and/or Solaris license
The WebLogic and/or Solaris license does not cover the use of Java for any other purpose, but it does cover applications made using WebLogic
Any other uses of Java on the machine does require a separate Java license
Desktops, Servers, Laptops, Mobile devices and basically anything that connects to the internet uses Java
Java licenses cost $30 per year, per client device; $300 per year, per licensable core**
As of January 2019, all commercial usage of Java requires a Java license.  This includes all servers, desktops, laptops, and similar that use Java, and almost all of them do.
In earlier updates, Miro explained that Oracle now licenses Java SE 11 for commercial use. It's important to note that commercial features – like the Advanced Management Console – always required licensing.
We also expanded on how Oracle defines Java users:
Personal Users currently* do not require licensing as they use Java and/or its components for their own use.
Commercial Users utilize one or more Java components for production or business purposes either internally-developed or acquired through a third-party. They either must be licensed themselves or via the third-party application.
For Oracle Customers, one or more of the following would be true: a) There is a current Java subscription; and/or b) A perpetual license of Java exists; and/or c) Java is licensed via another Oracle product.
The third part of the Oracle Customer definition comes with its own restrictions: That the instance of Java can typically only be used with and for the product in which it is included.
It is also the reason for this update. Solaris – an Oracle product – includes Java. But not like WebLogic. WebLogic is Oracle's premier application server product. And WebLogic Enterprise Edition includes Java. To be specific, the inclusion states that "Java SE is included for client applications that access WebLogic Server."
So, this means that an application can be written to use WebLogic and make use of the Java that is included in it. That is, a Java application. And this application does not require Oracle Database or e-Business Suite or any other Oracle product. It can be used to access virtually any data repository. As long as it is a WebLogic application (i.e., the application uses WebLogic as its middleware component), it can use Java.
However, Oracle confirmed for Miro that the Java that is included in Solaris "… only covers the commercial use of the Oracle Java it ships for Oracle Solaris components that use Oracle Java…" This might be alarming to customers if they have Java applications running on Solaris without licensing either through a Java SE subscription or via another product like WebLogic. This is even more alarming in that this change took effect right after January 2019. In other words, corresponding with the last public update of Java 8.
It's worth pointing out that WebLogic includes Java SE Advanced, the perpetual license of Java. This particular component of WebLogic can only be used for WebLogic Server. Solaris works in the same way. Except that WebLogic also contains Java SE for client programs whereas Solaris does not.
So this development is something of a new crisis. And there are several alternatives for organizations who find themselves in this position. Miro has the expertise and the resources necessary to help organizations navigate the often mysterious seas of Java licensing.  Contact Miro to find out more about Java licensing requirements and to save on Oracle licensing and support costs
*Per Oracle, personal use of Java is free through December 2020. Whether this is modified in any way remains to be seen.
**refers only to devices owned by commercial entities.  Personal devices used for commercial purposes may or may not require a commercial Java license