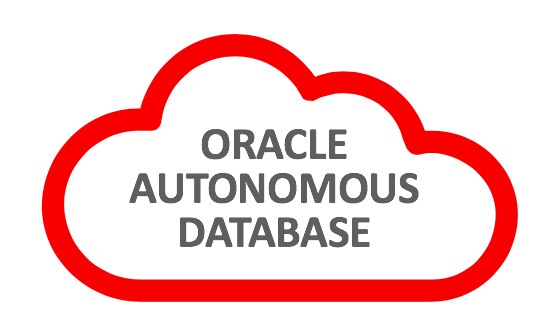 Oracle Autonomous Database has a number of licensing options, requirements and restrictions, so it's important to understand what's available and how to get a free trial to see if it's the right solution for you.
Oracle Autonomous Database is one of the first products in the automated category. The Oracle Cloud DBaaS offering based on Oracle Database, has special features that enable it to self-tune and self-heal. The benefits of an autonomous database are efficiency and cost savings.
One of the biggest expenses in Database management is labor. Much of that labor are the more tedious tasks, such as running backups, patching the database, etc. Database management, monitoring, and tuning processes are automated, leaving the DBA available for more mission critical tasks. Oracle claims that an autonomous database can require fewer than 2.5 minutes of downtime per month, including patching.
Oracle Autonomous Database Limitations and Restrictions
There are of course some limitations and restrictions, which include but are not limited to the following;
Inability to use many Oracle features such as: Database Vault, OLAP, Spatial, Text, and Workspace Manager.
No monitoring via Oracle Enterprise Manager.
No ability to;

Control database instance memory sizes and configurations.
Change encryption or disable TDE.
Oracle Autonomous Database Licensing and Requirements
Oracle Autonomous Database offers 30-day free trials.
Oracle Autonomous Database offers a free service on Shared Exadata Infrastructure.
Is BYOL (Bring Your Own License) available? – Yes. The only things needed for BYOL are:

Multitenant and when using more than 16 OCPUs
RAC
The high availability option (coming soon) will require Active Data Guard as well

What is the minimum Storage requirement for Oracle Autonomous Database? One TB.
ADB does support per-second billing although certain restrictions apply.
You must use Exadata for storageaval.
You can provision a License-included version of ADB, or you can provision a Bring-Your-Own-License (BYOL) instance. If you wish to use BYOL, then you must apply current database licenses to your ADB service. The BYOL requirements are described below Note:

For BYOL, it is possible to seamlessly transition from 16 or fewer OCPUs to greater than 16 OCPUs. The only requirement is that your BYOL must include RAC when scaling beyond 16 OCPUs.
Oracle Autonomous Database through Machine Learning:
According to Oracle, the Oracle Cloud Infrastructure's Autonomous Database (ADB) is a fully-managed, preconfigured database environment with three workload types available; Autonomous Transaction Processing, Autonomous Data Warehouse and Autonomous JSON Database. You do not need to configure or manage any hardware or install any software. After provisioning, you can scale the number of CPU cores or the storage capacity of the database at any time without impacting availability or performance.
Oracle Autonomous Database handles creating the database, as well as the following maintenance tasks:
Backing up the database
Patching the database
Upgrading the database
Tuning the database
An autonomous database is a cloud database that uses machine learning to automate database tuning, security, backups, updates, and other routine management tasks traditionally performed by DBA's. Machine Learning is the study of computer algorithms that improve automatically through experience and by the use of data. Unlike a conventional database, an autonomous database performs all these tasks and more without human intervention. Note – Autonomous Database doesn't automatically build applications; the autonomous part refers to the management of the Database.
Autonomous Database supports different workload types. Each of these workload types provides performance improvements and additional features that support operations for the specified workload. The Oracle Autonomous Database is a term that refers to services built on common underlying technology which is tuned and optimized for different workloads. Oracle Autonomous Database begins with Oracle Database Enterprise Edition, built on Exadata Database Machine fully tuned and fully elastic, and configured for one of the following;
Autonomous Data Warehouse (ADW)
Designed as a "load and go" service: you start the service, define tables, load data, and then run queries. Supports all standard SQL and business intelligence (BI) tools, and provides all of the performance of the Oracle Database in an environment that is tuned and optimized for data warehouse workloads.
Autonomous Transaction Processing database (ATP)
Designed to support all standard business applications and deliver scalable query performance, providing all of the performance of the Oracle Database in an environment that is tuned and optimized to meet the demands of a variety of applications, including: mission-critical transaction processing, mixed transactions and analytics, IoT, and JSON document store.
Oracle Autonomous JSON Database
Oracle Autonomous JSON Database is Oracle Autonomous Transaction Processing, but designed for developing NoSQL-style applications that use JavaScript Object Notation (JSON) documents. You can promote an Autonomous JSON Database service to an Autonomous Transaction Processing service which will provide all of the same features as Autonomous Transaction Processing, with this important limitation: you can store only up to 20 GB of data other than JSON document collections. There is no storage limit for JSON collections.
Oracle APEX Application Development
A low cost, Oracle Cloud service offering convenient access to the Oracle Application Express platform for rapidly building and deploying low-code applications. APEX Service is designed to support all standard business applications and deliver scalable query performance. Exadata hardware leverages software features such as multitenant, through the Container Database (CDB) and Pluggable Database (PDB) architecture, with resource sharing and governing software Pluggable Database (PDB), and tenant isolation through lockdown profiles restricting the customer's ability to go outside their own systems.
There are two primary Oracle Autonomous Database infrastructure deployment methods;
Shared
Oracle Autonomous Database on Shared Exadata Infrastructure gives customers the benefits of full isolation of data and system resources while also sharing infrastructure with other customers. The shared Infrastructure deployment option requires a minimum commitment of just one hour, one OCPU, and one Terabyte of database storage. It can be instantly scaled both in terms of CPU and/or storage fully online, enabling users to pay only for the resources used.
Dedicated
With Dedicated Infrastructure, customers have their own dedicated Exadata infrastructure in the Oracle Cloud, effectively giving them a Private Database Cloud within the Oracle Public Cloud. Oracle Autonomous Database on Dedicated Infrastructure runs inside a hardware enforced virtual cloud network, offering the highest level of isolation from other tenants. Users can easily configure one or more Container Databases on their dedicated Infrastructure, each of which can contain one or more Pluggable Databases.
Additionally, for companies and organizations who are not able to deploy their databases in a public cloud, Oracle Autonomous Database can also be deployed in a customer's data center (or 3rd party hosted site) on dedicated infrastructure in the Cloud@Customer model. According to Oracle, with Autonomous Database on Exadata Cloud@Customer, customers get the full advantage of Autonomous Database combined with the benefits of dedicated infrastructure in their own data center.
Oracle Autonomous Database Free Version:
Oracle Autonomous Database is constantly evolving and Oracle is adding features regularly. With Oracle Cloud Free Tier anyone can now use Oracle's Autonomous Database and Oracle Cloud Infrastructure for free, and for an unlimited time. Autonomous Database can be used without charge as part of Oracle Cloud Infrastructure's suite of Always Free resources. Users of both paid and free Oracle Cloud Infrastructure accounts have access to two Always Free instances of Autonomous Database.
Oracle Database 21c is now available on Free Tier. When you provision Always Free Autonomous Database you can select either Oracle Database 19c or Oracle Database 21c.
Conclusion
Oracle Autonomous Database has some strong benefits when it comes to automating redundant or tedious tasks. Customers will be able to leverage some of Oracles most advanced hardware and software, but not all of it.
Oracle Autonomous Database may not be a fit for everyone. There are restrictions and limitations, and many organizations that require some of the features which is not available in an Oracle Autonomous Database environment. There are also organizations that have strict security policies and cannot use the public cloud.
Oracle Autonomous Database is constantly evolving, with features being added regularly check these links: