Oracle Sales Teams Have Started Talking to Their Clients About Paying Retroactive Subscription Fees at the Same Time as The Company Has Launched It's New "Java Management Service"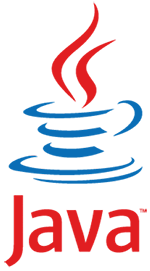 Oracle has introduced a cloud service on June 9, 2021, named "Java Management Service." This service offers a "single pane of glass" to manage Java deployments across the enterprise including both cloud and on-premise deployments. It tracks workstations, servers, and even third-party cloud services. It is designed to provide some insight on performance, security, and compliance.
Also, it is free-of-charge to existing Java customers within the free Oracle Cloud Infrastructure ("OCI") monitoring offering. But if customers use this service beyond that measure, they would be charged.
The Java programming language has become mainstream. While many organizations have their own version of Java, it is the one developed by Sun and later became the intellectual property of Oracle that many organization's use. In 2018, Oracle announced that it would begin charging for Java Standard Edition ("SE") subscriptions after the update in January 2019. So, any updates applied to the licensing effective April 2019 would be for a fee.
However, Oracle License Management Services ("LMS" also referred to as Global Licensing Advisory Service or "GLAS") has not made auditing Java either individually or as part of its broader audits a standard practice.
Recently, Miro has seen where the Oracle Account teams have looked to include "back usage" in their proposals, all the way back to April 2019! This back usage is very similar to the way LMS charges back support for other Oracle products, and depending upon the exact situation, there are ways to negotiate it.
Miro believes that this ought not to be the case. There is the Oracle Technology Network License Agreement for Oracle Java SE for starters, which reads "Oracle grants You a nonexclusive, nontransferable, limited license to use the Programs… for… Personal Use [and…] Development Use…" So the exposure may not be as large as Oracle is portraying. For details, we encourage you to reach out to us.
Whether this service will replace the Java Usage Tracker – a commercial, for-fee product – remains to be seen. One thing is for sure: The cloud-based nature of Java Management Service should result in more use of OCI.
Learn More About