Oracle has announced that its clients will get a 25% to 33% discount on support fees for using Oracle Cloud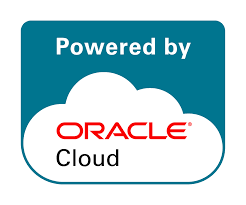 Larry Ellison announced the Oracle Support Rewards program for Oracle Cloud Infrastructure clients.  For every dollar that clients spend on OCI, they receive a 25 cent or 33 cent credit towards their On-Premise support costs.
The 33% discount is for ULA customers
The 25% discount is for most other customers
For example, if an organization spends $100,000 on Oracle Cloud Credits, and uses them all, they would get a $25,000 credit toward their Oracle On-Premise support costs.  If the organization had a ULA with Oracle, they'd get a credit for $33,333 in Oracle On-Premise support costs.
Usage Based, not Purchase Based
It's very important to note that most reports on this offer have been incorrect.  The discount is based on the amount of credits your organization actually uses, not the amount it buys.  For example, if your organization is in the 25% discount group, and purchased $100,000 worth of OCI credits, but only used $60,000, it would receive an On-Premise support discount of $15,000, not $25,000. You'd also lose the unspent remainder of $40,000 OCI credits that you didn't use, because they don't rollover month to month or year to year.
On the other hand, if you use $160,000 worth of credits, you would have to pay for $60K overage, but your reward increases from $25K to $40K (you get your rewards on the overage as well).
Non-ULA Discount
| | | | |
| --- | --- | --- | --- |
| Credits Purchased | Credits Used | Discount Rate | On-Premise Support Credit |
| $100,000 | $100,000 | 25% | $25,000 |
| $100,000 | $60,000 | 25% | $15,000 |
| $100,000 | $160,000 | 25% | $40,000 |
ULA Discount
| | | | |
| --- | --- | --- | --- |
| Credits Purchased | Credits Used | Discount Rate | On-Premise Support Credit |
| $100,000 | $100,000 | 33% | $33,333 |
| $100,000 | $60,000 | 33% | $20,000 |
| $100,000 | $160,000 | 33% | $52,800 |
As with all things Oracle, there are a number of caveats that factor into this seemingly straightforward rewards program.
Regions – all global regions are eligible for the discount.
BYOL – bring-your-own-license clients are allowed.
ULA Mix – clients who have a mix of ULA and non-ULA products accrue credits at the ULA rate
Applications – This deal only applies to technology based support costs and rewards accrue based on consumption of IaaS/PaaS Cloud. Applications are not eligible at this time. For example, Oracle Cloud ERP is ineligible for earning credits; also credits cannot be applied towards support for your EBS applications on premise
Universal Cloud Credits – Only UCC based customers will see these benefits. Customers utilizing Oracle's Pay-As-You-Go model are excluded.
Third Party Exclusion – While most OCI offerings are included in eligibility, those deemed as Consumption services, or third party are not. This includes VMware.
Oracle Technology Subscription Exclusion – Support Rewards cannot be applied towards products available only on subscription basis, like Java, MySQL or Oracle Linux products.
Cloud @ Customer – Rewards for the portion that is delivered under UCM (Universal Credits Model) are eligible, but the subscription portion for the base rack is not eligible.
New or Renewing – This program is focused on those signing a new UCC agreement or those renewing their current agreement. If you are currently in the midst of a multiyear agreement, you will not immediately see the benefits of this program. This means that you are not eligible for the program yet if you are in year two of your 5-year OCI agreement.
Open Invoices – Credits apply to any Open Invoices of On-Premise Technology programs. Invoices over 30 days old are ineligible. The rewards start accruing now for eligible contracts and are being kept in your rewards account until the program is officially activated/implemented in November 2021.
Expiration – Rewards expire after 1 year.
Public Sector – Public sector clients are excluded completely.
Resellers – Oracle clients who purchase UCM through resellers get the same eligibility as those that purchase through Oracle directly.
Calculations – Credits are calculated on a monthly basis as a result of that month's usage and expire twelve months later, so their redemption will need to be factored against your individual support contract schedules.
UCC purchased vs actually used
Total monthly consumption is calculated by multiplying the (unit net price) x of eligible OCI services. Unit net price is specified in the rate card of the order, or seen in the Oracle Cloud Console.
This program does however offer the potential for significant savings for clients that use a mix of UCC based OCI services, and On Premise licensing.  These support credits have the ability to reduce your On Premise Technology Support costs all the way down to zero.
Example
For example, with a 4 Million dollar OCI usage and a current On Premise Technology Support cost of 1 Million, your On Premise support could effectively be eliminated.
Further, there is no limit to the amount of credits that can be earned, so if your On Premise usage and UCC usage continue to grow, you will continue to earn increased rewards.
"Sign me up now!" you may be saying to yourself.  Well, like many Oracle announcements, there is some lag between that announcement and implementation.  The Support Credit program is expected to begin rolling out in Fall 2021.  Any credits earned between now and then will become available once the program is officially implemented (expected in November 2021). Accrued Support Rewards can be applied towards any technology support renewals coming due within the next 12 months.
Need Help With Your Oracle Support?
Miro can manage all of your Oracle Support contracts for you and possibly save on your support costs as well. Never worry about a lapse in support again.  Learn more here.